Top 10 Reasons to choose Bali Dynasty Resort for your family holiday in Bali!
09 August 2021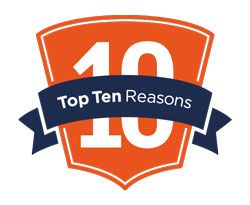 Have you been searching for that ideal family beach holiday in Bali?
We have compiled the top 10 Reasons for families to stay at Bali Dynasty Resort!
1. Free Kids Club and Activities
As a kid, we bet you remember being overly excited about kids club!
It's an amazing experience to be left on your own as a kid (without your parents looking over you) and be able to meet others from all around the world. During the current situation we have temporarily closed the indoor kids club and have decided to keep all kids activities outside in the pool and garden area of the resort. However we still have plenty of kids activities to keep the family entertained in a safe, fun and supervised setting.
Adjacent to the kids club is the Kids Water Fun Zone with its' giant tipping bucket, two mini waterslides, pull ropes, water curtain, tipping cone, bubbler jets, hose jets, water cannons and tipping troughs enabling the kids to have hours of fun. To the north of the Kids Pool is the baby pool with its mushroom water fountain and beyond that is the new kids play area with swings, climbing frame, seesaw, slides and table tennis.
Our professionally trained team of staff are on hand to ensure the utmost safety and security of children with a full, action-packed list of activities that enables parents to enjoy a relaxing break.
The Kids Club offers a balance of fun and education for the children. In addition to this, the Kiddies Club Programme introduces some traditional Balinese games and crafts and gives the children an appreciation of the Balinese culture. This means it is not only a fun experience for the children but that they will also go away having learnt something.
2. Family Room to suit any family size
With so many options there is certainly something that will be perfect to suit your family! Here are just a few examples. To get the full picture send us an email and we will be sure to get back to you with the best options to make your holiday amazing! Many of our family rooms come with bunk beds that is sure to keep the little ones happy along with room dividers to keep unwanted noises and privacy levels just right.
The newest addition to our resort is the stunning and iconic Family Lagoon Pool Access Rooms, with direct pool access at Bali Dynasty Resort, it'll be exciting for both you and the little ones to have a secluded pool right at your doorstep along with a private terrace to chill out and for safety there is a kids proof gate. These rooms come complete with bunk beds and a trundle to accommodate up to 5 people comfortably.
Alternatively, if you're looking for an even more spacious option, the Family Suite is also an expansive room category which guarantees ultimate privacy for you parents – it features two pull-down beds and a sofa bed in the living area as you enjoy intimate moments in the master bedroom, but it is also equally easy to spend quality time with the little ones as the room configures into one big family compound so morning cuddles aren't that far away!
3. Multiple pools, beaches and the Dynasty Waterpark and Kids Water Fun Zone
Which child doesn't love to splash around in the pool? Besides the main pool, there's a water playground on-site, too.
Kids will go wild at the Kids Water Fun Zone boasting of multiple slides, including a 56-metre-long caterpillar splash slide where you can race down and plunge into the water one after another. So much fun!
For the younger kids, they will love the colorful water palace with jets, cannons, and giant tipping buckets. There's nothing better than the sound of laughing kids in the splashing water. It sure sets the perfect family holiday vibe.
Little babies can also be gently introduced to some water fun. For the tiniest family member, there is a baby pool with a giant mushroom fountain, where water cascades down into the shallow pool below. Toddlers can also play here!
After their water play, it's time to take the kids to the outdoor shaded playground with slides, swings, see-saws and more.
If you are looking for more water activities we are located within meters from the famous Kuta Beach! Sun chairs are available exclusively for in house guests at our beach club area. While those looking for some surf we are located very close to Airport Reef, Kuta Reef, Padma, German Beach and plenty more along the Tuban beach, Kuta beach and Legian beach.
4. Daily Activities for Adults and Kids
Keeping the kids busy during the holidays is no easy task, especially if you have more than one to satisfy! Or worse, if you have a toddler versus a teenager, finding each other boring! As a parent, you couldn't be happier at Bali Dynasty Resort as they offer an array of daily activities for the kids.
Better yet, the activities are conducted outdoors so they aren't confined to four walls for the whole day, they get to enjoy Bali's fresh air and roam around the resort as they engage in exciting interactive activities!
Throughout the day, the team brings the kids around the resort to feed the fish and ducks! It's a lovely time for the young ones as kids love interacting with animals!
And without forgetting – older ones will very likely enjoy being signed up for the watermelon eating contest, a fun and messy activity bonus is that you won't have to clean any of it! where they'll be challenged to eat the most number of watermelons! There goes their fruit intake for the day!
Or else, if they're keen for some water fun, they can always join the highest splashing contest while foodies will have fun making pizza!
5. Multiple Restaurants Venues with Kids Friendly Meals and Entertainment
From Irish to Chinese Cuisines, Bali Dynasty Resort has got you covered when it comes to your happy tummy. Bali Dynasty Resort is offering 6 restaurants including the popular Chinese Restaurant Golden Lotus, the iconic Irish Pub Gracie Kelly's, H2O Restaurant while you can enjoy dining by the pool, or at Café Piazza, having lunch by the garden with the lush tropical green garden as your view.
Bali Dynasty Resort also adds a whole new dimension to a kids' menu with their Mickey Mouse Pizza and the one-and-only Batman & Robin burger. Surely the littles ones would love a bite of that!
The kids' menu is available at all of the dining outlets within the resort and you can be sure that no matter where you decide to dine at, the mini burgers and pizza are as tasty as can be – simple and good, just the way the kids like it!
6. Spoil Yourself at Ashoka Spa at Bali Dynasty Resort Kuta
Wow, you won't have felt more relaxed then when you have had a rejuvenating massage at Ashoka Spa.
This journey of deep relaxation for the body and mind started with a soft tinkling bell, followed by the gentle, warm touch of a professional spa therapist. Soft Balinese music, the sound of rippling water, skilled hands working out all of the tensions in your body, does it sound blissful?
After the treatment, you don't have to rush out, you could take it easy and enjoy a hot cup of ginger lemon tea, which naturally uplifted the body.
Here comes the best part – Ashoka Spa has special family packages too, such as the Mom & Daughter spa package, which starts with a footbath ritual, followed by a traditional Balinese massage and topped off with a facial, manicure or pedicure. Doesn't it sound ideal for a girls' bonding session?
7. The Lazy Pool for Adults Only
Don't miss the adults-only Lazy Pool too, which features idyllic spa-style pools with fountains. In this corner of the resort, the ambience is perfectly tranquil and peaceful – perfect for you and your partner to enjoy some quiet time while the kids are having fun in the Kids' Club or Kids Water Fun Zone.
Soak in one of the pools together, get your back massaged by the waterfall and soak up the sun on the poolside lounge beds afterwards, with drinks and snacks to go along. This is what holidaying is all about!
8. Happy hour not once but twice daily!
Adults deserve to have some fun too don't we! Our main pool even features a sunken swim-up pool bar where you can relax at after a lovely soak and sip some great tropical cocktails before splashing back into the water again. A strictly kids-free zone, this is where you can and enjoy an ice cold Bintang or try out several cocktails on the menu while the kids are having a blast. Mom and Dad can chill out, meet some new friends and cheers from a distance! Pssssttttt…Happy Hours is available twice a day starting at 12 PM to 1 PM and 5 PM to 6 PM.
9. Kids movie night and themed buffet's for the whole family - Happy Kids, Happy Parents, Happy Family!
By now, you sure know that it is never boring at Bali Dynasty Resort. And as the sun sets, it doesn't mean that the fun has to stop! In fact, the party is just about to get started! Don't miss coming over to the family-friendly H20 restaurant for a remarkable themed buffet dinner by the pool featuring Kids Movie Night!
Every night, H20 features a different themed buffet dinner and we bet you will be overjoyed to experience their Australian BBQ Dinner! Not only it is delicious but also great fun for both parents and children.
There is even Kids Movie Night! Our team will be playing popular kids movie's under a safe and supervised environment so you can be sure your kids are having fun, are safe so that you can have some much needed time as adults relax and unwind!
10. Outstanding Customer Service!
Bali Dynasty Resort is extremely proud of our amazing returnee's that thankfully chose to come back year after year. It is often said that the people we meet along the way is what makes an adventure. We are very proud to have such an amazing team that welcomes you back and makes sure your stay so special and memorable. Our main motto is PRIME, People Responsible Individually for Managing Excellence, which means each team member is responsible to deliver an excellence service to our loyal guests.
We still keep our company philosophy Make Friends for Life close to our heart and can't wait to see you again soon.
Previous
Stay Busy and Productive!
Next
7 Nights or even more, a lot affordable with Long Stay Package!