"HELP FRIENDS FOR LIFE"
Bali Dynasty Resort is more than just a room with a view. With the support of you, our guests, we have been able to contribute to the continued well-being of more than 100 disadvantaged men, women, and children across the island of Bali. Working with Solemen, a Bali-based charity organisation, our guest's contributions have allowed us to fund life-saving operations, access medical care, provide equipment for the physically disabled, and much more.
We would like to take you behind the scenes of our biggest project to date, one that would not be possible without your help. When Bali Dynasty Resort first began supporting Solemen in 2016, they were taking care of approximately 500 people. Today, that number is nearing 2,000.
As the need for support grows, so do our fundraising efforts. Through our 'Helping Friends for Life' initiative, Bali Dynasty Resort has been able to fund Solehouse, a care facility with a home environment providing support and resources to keep families together before, during, and after medical treatment.
Following the completed renovations on the Bali Dynasty Care & Recovery Centre in partnership with Solemen Indonesia, we continue to help more individuals who are currently staying at the facility. At the moment, Bali Dynasty Resort is committed to sponsoring three new Sole Buddies who urgently need our support to access essential medical care.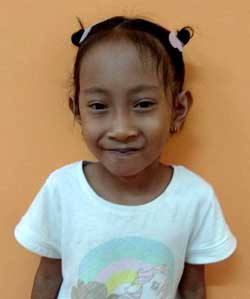 One deserving youngster who is currently under our watchful eye is a 9-year-old girl by the name of Kadek Dwi who suffers from a heart defect and malnutrition. She comes from the Buleleng area where she lives in a very simple house with her parents and older sister. Kadek Dwi had cardiac catheterisation in December last year and is now waiting for the next treatment decision from her cardiologist. She requires monthly support for 2-3 tins Pediasure milk powder and a basic food parcel. Currently, Kadek Dewi is undergoing a treatment for her heart defect and malnutrition. Solemen requires IDR 1.75 million/month for her ongoing treatment and the vitamins/medicine to back her recovery.
---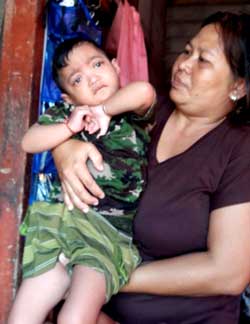 We are also providing some much-needed assistance for a 7-year-old boy named Restu who also lives in Buleleng. He has been diagnosed with a heart defect, developmental delays and a cleft palate. Before coming to our attention, he cried constantly because of agonizing toothaches (aside-effect of the cleft palate). However, Restu recently had dental extraction surgery and he now requires a monthly check up with a cardiologist to maintain his well-being.He needs monthly support for transportation, 2 tins of Pediasure milk powder and a basic food parcel. Currently, he is staying at the Solehouse to prepare for therapy in October for his heart defect and development issues. Solemen is seeking IDR 500.000/month to cover Restu's vitamins/medicine that are a vital part of his overall healing process.
We are urgently seeking funds to help Kadek Dwi and Restu to cover their ongoing medical treatments and required nutrition to support their healing process?. Cash donations required to help Kadek Dwi and Restu is IDR 13.500.000. You can be a part of this exciting project by participating in our Quiz Nights at Gracie Kelly's, contributing to our Dollar/night program, or giving a straight donation to our charity boxes during your stay or via transfer to our account no. 146.011.8138, Bank BCA, account name PT Dwi Mitra Nusantara /BDH with the remark "Solemen" or through GOFUNDME. We thank you in advance for your kind consideration.
Bali Dynasty Resort is now reaching out to the less fortunate people in Bali through a charity project called "Helping Friends for Life" in partnership with Solemen. Through this new initiative, we are seeking more subjective ways to alleviate the suffering of of those who are impoverished and desperately need our help in the way of medical support, health care, education and therapy, as well as by providing items or equipment that can give them a better life and welfare.
Yayasan Solemen Indonesia or simply "SOLEMEN" is a Bali-based Indonesian registered non-profit foundation working alongside accredited agencies and projects to alleviate suffering and support to the disadvantaged in Bali. Solemen was formed in October 2010 by founder Robert Esptone, who then vowed to walk barefoot until he raised a million dollars. The reason for being barefoot is "to be in solidarity with those who don't have a choice to wear or not wear shoes".
Solemen currently strives to provide health and safety education as well as teaching how to respect and protect the environment. Solemen has a very small team that are fast acting, with a huge knowledge of aid groups and have rehabilitation centers across the island. Solemen's 'OUTREACH' crew searches out and are able to react immediately to assess and action the alleviation of individual cases of suffering. This often means driving immediately to the person or people who need help and taking them for assistance and, where appropriate, therapy and/or medical treatment at one of its strategic partner units.
The charity commitment was launched in the 23rd Back to Bali Dynasty Party in Perth, Western Australia on the 20th of February 2016. Ever since, Bali Dynasty Resort has started to provide support to several causes. Below you will see the updates on the projects and types of causes that we are supporting.
---
SoleBuddies are the ones that the charity effort commits to for an extended ongoing period of time. The commitment will provide them with the support to their education, health issues or Sole Outreach Programme.
---
SoleNeeds - Quite often we find people who are in need of certain donations, e.g. wheelchairs, prosthetic legs. They are our SoleNeed fellows whom we can give one time support to make a difference in their lives.
---
SoleGifts – If you have something that you don't use anymore, or would like to bring items that you would like to donate such as skin cream, bandage, glasses, etc, they will make a perfect SoleGift! Simply drop the items in our SoleGifts Box available at the Front Desk. Every little thing helps!
---
SoleMonkeys – Help us to bring back the smiles of these unfortunate people by adopting our SoleMonkeys. A cute doll with an endearing smile, the SoleMonkey can be adopted at a minimum donation of IDR 150,000 to our Charity Effort
---
SoleMerchandise - Located at the Tour & Information Centre, we sell merchandise from past solebuddies who have established some kind of business enterprise to make themselves self sustainable. This is where you can shop and help others at the same time.