Bali Dynasty Resort's Biggest Fundraising Event Raised Money for Solemen Indonesia
09 February 2019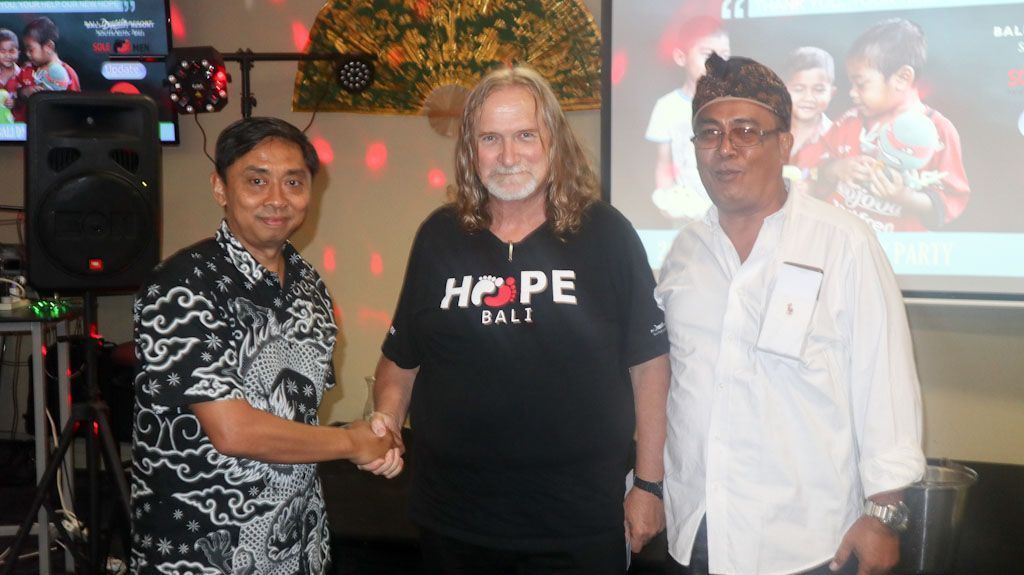 South Kuta, 25th February 2019 - The 26th Back to Bali Dynasty Party, hosted on 9th February 2019 at the Leederville Oval in Perth, Western Australia, was an overwhelming success. As the resort's biggest annual fundraising event, this year's party attracted more than 140 loyal guests for an evening of fabulous food and fun. It was once again made possible by the generosity of major sponsors such as AirAsia, Asia Escape Holidays and HelloWorld Travel Limited.
Over AUD 5,000 was raised through the sale of raffle tickets offering an array of great prizes, including a return flight for two people to Bali sponsored by AirAsia, hotel accommodation vouchers, free entry to various Bali activities, and much more.
All proceeds will be directed to Bali Dynasty's Charity Account in an effort to alleviate the suffering of individuals in Bali through a collaborative partnership between the resort and Solemen Indonesia. Started in February 2016, the project is called "Help Friends for Life" and it has since supported many SoleBuddies with their ongoing long-term care and education. A significant number of one-off donations have also been made in the form of wheelchairs, prosthetic legs and varying medical treatments.
Bali's Dynasty's biggest charity achievement to date has been the allocation of funds to establish Solemen House – a four-bedroom home for poor patients and their families to stay at no cost. A Solemen Car was also purchased to transport people in need to the hospital for free. Other initiatives include the installation of community toilets and shower blocks for an impoverished extended family group in North Bali, giving 26 people access to basic bathroom facilities and proper hygiene.
The next project on the agenda will be to fund Bali Dynasty Resorts' Recovery Centre. This will be a supporting facility within the new Solemen Centre, replacing the current SoleHouse, which is set to relocate to new premises this coming July. The Bali Dynasty Recovery Centre will be a comfortable home environment where patients can recuperate after surgery or treatment. There is also a self contained room for patients needing to be cared for in isolation.
We'd like to thank all of our sponsors for kindly supporting us and contributing to the success of this event. The list includes AirAsia, Asia Escape Holidays, HelloWorld Travel Limited, C&M Italiano, Smiths Enterprises PTY.Ltd, Bintang Beer, Hatten Wine, The Gelato Bar, Amadea Resorts & Villas, Menjangan Dynasty Resort, Prime Plaza Hotel & Suites Sanur, Mason Adventures, Bali Bird Park, Bali Hai Cruise, Taru Bali, Waterbom, Bali Quad Discovery Tours, Bali Safari & Marine Park, Bali Zoo, Ena Dive, Nusa Dua Theatre, Bali Vista, Marine Walk, Bali UTV, Finns Beach Club, Odyssey, POD Bali Chocolate, Secret Garden Village, and all of Bali Dynasty Resort's loyal guests and friends for believing in this worthy cause.