Bali Dynasty Resort Proudly Participates in the 2020 International Coastal Clean Up
22 September 2020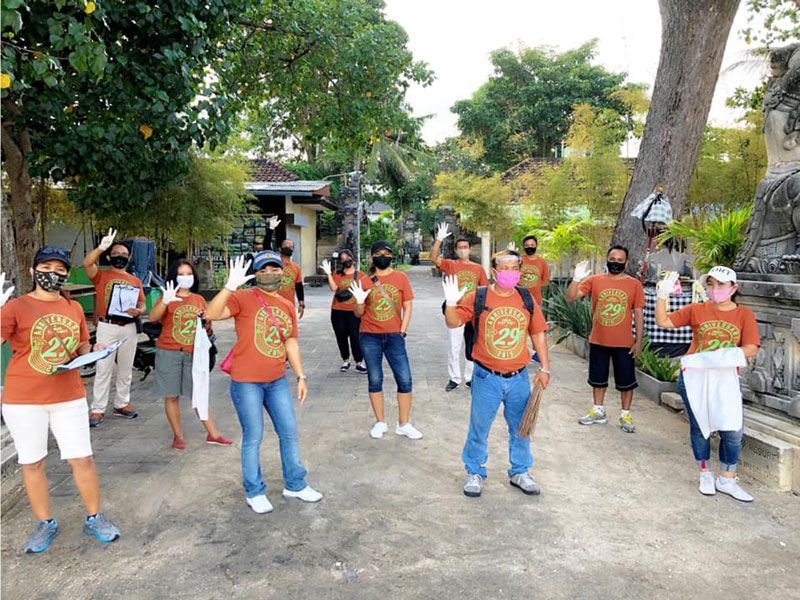 In partnership with the Bali Hotels Association, Bali Dynasty Resort recently participated in the International Coastal Clean Up Day 2020. The resort's management team and 20 staff members came together (numbers were being limited due to the newly safety guidelines and physical distancing) on 19th September 2020 for this environmental awareness project with the aim to clean South Kuta Beach.
Beginning at 7.00 am, the Bali Dynasty Resort crew picked up rubbish all along the South Kuta Beach where each bag collected was carefully weighed and documented. The specific trash details from around Bali were then sent to the Ocean Conservancy Board, which compiles records from all over the world. These records will be used by the Ocean Trash Index to raise awareness, identify debris or unusual trash hotspots and advise on policy solutions to reduce water/marine pollution.
The cleaning of South Kuta Beach is not just a once a year undertaking. Bali Dynasty Resort schedules a monthly general clean up in and around the resort, as well as the immediate beach environment. This activity is a highly anticipated get-together for staff members from each different department and builds awareness about the importance of reducing waste. At the same time, it also ensures that all guests get to enjoy a clean and comfortable beach experience during their stay.
Previous
Bali Dynasty Resort set to welcoming guest with its new safety procedures!
Next
Bali Dynasty Resort Ranked No.1 Best Family Resorts in Indonesia