What's New at Gracie Kelly's!
04 November 2021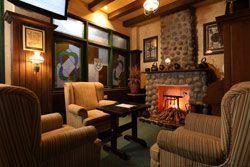 Gracie Kelly's Irish Pub extends an open invitation to all guests to come and enjoy an array of crazy promotions everyday!
To enhance your dining experience at the Gracie Kelly's, we are now offering daily food and drink promotions. A special range of food promo selections will be provided each night to cater to your culinary preferences. Gracie Kelly's promises a varied choice of flavourful authentic Irish dishes every day of the week. Check out the promo below:
Enjoy up to 50% off from the menu prices with our daily specials on selected main course menu!
Get some fun with our sport channel from our big screen while sipping on our all day 50K cocktails! Live Music performance is also performing every Thursday and Saturday at 5 PM to 9 PM!
Come and join us every day to enjoy these food promotions! For reservations kindly contact us on WhatsApp 0811 3803 522, or visit our website on graciekellysirishpub.com
Previous
Gracie Kelly's is Now Open Daily!
Next
Secure Your Table to Celebrate Christmas at Bali Dynasty Resort