Restaurants & Bars
Golden Lotus (Chinese Cuisine)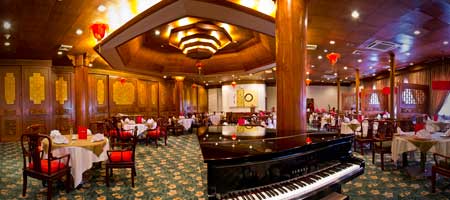 CLICK ON THE ICON BELOW FOR MORE INFORMATION
Golden Lotus Loyalty Programme / Chopstick Membership details
Considered by many as the Best Chinese Restaurant in Bali. Enjoy authentic Chinese cuisine prepared by our Chefs.
SPECIALITIES INCLUDE:
Hongkong Dim Sum (Lunch Only)
Peking Duck
Baked Pork Ribs
Shanghai Chicken
Family Set Menu
Sizzling Platters
OPENING HOURS:
Open 6 Days a Week, Tuesday - Sunday
Lunch - 11.30 am till 2.30 pm
Dinner - 6.00 pm till 10.00 pm
Monday - Closed
---
PROMO OF THE MONTH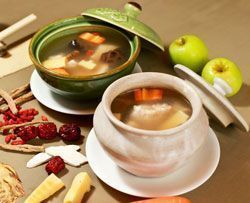 If you enjoy healthy dishes, the new food promotion at Golden Lotus Chinese Restaurant should not be missed. Presenting Chinese Herbal Soup, the Golden Lotus promotion will be available from the 1st of July to the 30th of September.
Golden Lotus' Herbal Soup is created by infusing the clear broth with healthy Chinese spices and herbs such as huai shan, kichi, tong sum, tong we, kam-pue and ang-cau. This creates a mild soup with savoury taste that bursts onto your palate on the first sip. Rich in nutrients, it is said that the soup works as natural remedy for common ailments, enhances the power and energy, nourishes the Yin and moisturises the lungs.
The Chinese Herbal Soup at Golden Lotus is available in two variations:
Seafood Soup with Chinese herbs with apple
Chicken Soup with Chinese herbs, innoki mushroom, carrot and bamboo piths
Only IDR 75,000 nett/portion/person.
See you soon in Golden Lotus Chinese Restaurant and make sure not to miss our special promotions!
For reservations please call 752403 Ext. 8502 or email fb@balidynasty.com
GOLDEN LOTUS INSTAGRAM COMPETITION
Win free all you can eat dim sum lunch for you and your friend every week.
Follow @goldenlotusbali on Instagram
Snap a photo when dining in Golden Lotus Chinese Restaurant
Post it to Instagram and tag @goldenlotusbali with hashtag #goldenlotusbali #glfreedimsum
Make sure your account is not set as private.
There will be one winner per week! Good luck!
| | | |
| --- | --- | --- |
| Write a Review | Read Reviews | Certificate of Excellent |
| | | |